Timeless beauty turns into Experience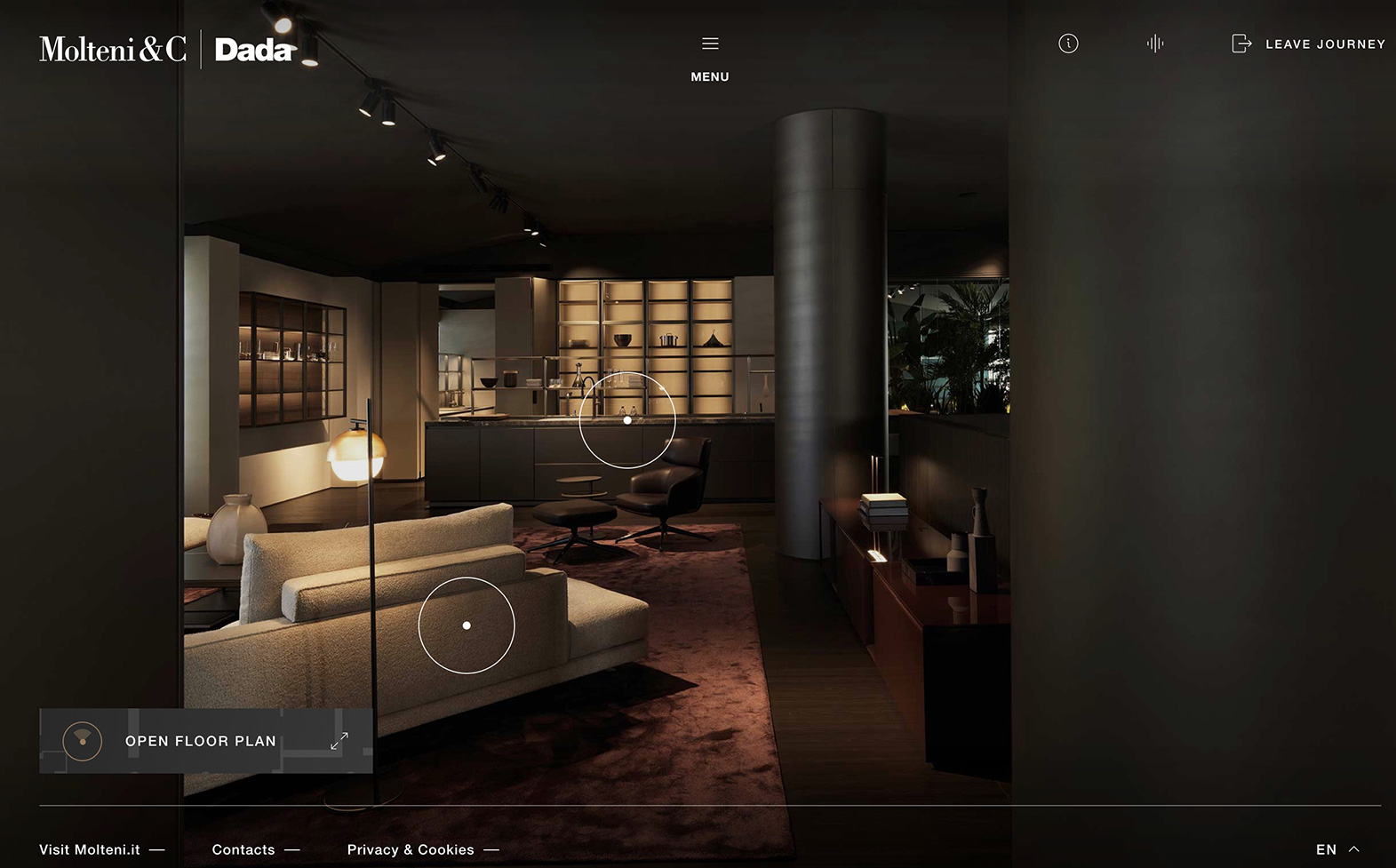 A a state-of-the-art, interactive and immersive virtual journey through the 2020 Collection.

Embrace our contemporary settings on a ultimate level: explore our renovated Compound, an architecture project that takes inspiration from the International modernism, which we translated in an elegant, smooth almost gracious but especially domestic language.
Explore the showroom by holding, dragging or zooming and click on the hotspots to discover the stories, ideas and inspirations behind each product, all accompanied by a special 8D soundtrack.

To convey our 2020 vision and mood, our prestigious designers share through high-definition videos their ideas and inspirations that led them to the creation of each design. As well, a deeper overview of our sophisticated textiles and materials and of The Collector's House project is available in the Experience.